关于我们
About us
  上海盛普智能设备有限公司:是一家集研发、生产、销售、售后为一体的自动化设备及生产线的高科技企业,总部位于上海市闵行经济开发区。致力于为客户提供单、双组份密封类流体控制、润滑及粘接、组装等解决方案。现有职工160 余人,现已连续3年营业额过亿元,在国内点胶涂胶领域位居前列。
  Shanghai Shengpu is a high-tech enterprise integrating R & D, production, sales and after-sales of automation equipment and production lines. Its headquarter is located in Minhang Economic Development Zone, Shanghai. We are committed to providing customers with comprehensive solutions for single and two-component sealing fluid control, lubrication and bonding, assembly, etc. The company has more than 160 employees, with a turnover of more than 100 million yuan for three consecutive years, ranking first in the field of dispensing and coating in China.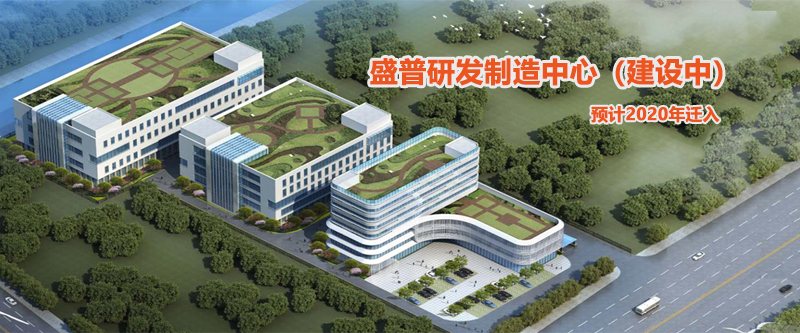 主要产品 / Main products
  动力锂电池自动液涂胶机、光伏组件自动涂胶机、电子行业精密点胶系列,等各类单双液涂胶机,同时也根据客户需求量身订制各种非标自动化流体控制设备。
  power lithium battery automatic liquid glue applicator, photovoltaic module automatic glue applicator, precision glue dispensing Series in electronic industry, screw locking machine, etc. Meanwhile, we also customize various non-standard automatic fluid control equipment according to customer demand.

  涂胶工艺类型 / Gluing Process type
  盛普有多种点胶工艺:点胶、走轨迹涂胶、喷射点胶、雾化点胶、刷胶、贴胶带等,对环氧胶、聚氨酯胶、UV胶;对低粘度、高粘度、加热型、低温型胶都有对应的解决方案。
  Shengpu has a variety of dispensing processes: dispensing, trail coating, spray dispensing, atomization dispensing, brushing, tape pasting, etc., which have corresponding solutions for epoxy, polyurethane, silica gel, UV adhesive, low viscosity, high viscosity, heating and low temperature adhesives.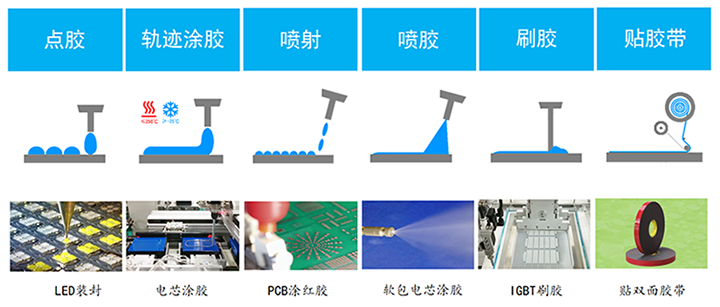 运用行业 / Application industry
  盛普开发生产的盛普 SP 系列涂胶设备种类齐全、自动化程度强,供胶精度高、稳定性好并以优越的性价比、良好的解决方案和我们良好的团队服务精神受到了广大用户的应用与好评!主要应用于:新能源、电子电路、集成电路、扬声器、LED、LCD、仪器仪表、印制电路、计算机制造、手机通讯、汽车配件、精密器械、建筑建材、城市灯光灌封等行业。
  Shengpu SP series gluing equipment developed and produced by Shengpu has a wide range of types, strong automation, high accuracy of glue supply, good stability, and has been applied and praised by the majority of users with superior cost performance, high-quality solutions and our good team service spirit! Widely used in: new energy, electronic circuits, integrated circuits, loudspeakers, led, LCD, instruments and meters, printed circuit, computer manufacturing, mobile phone communication, auto parts, precision equipment, building materials, urban lighting potting and other industries.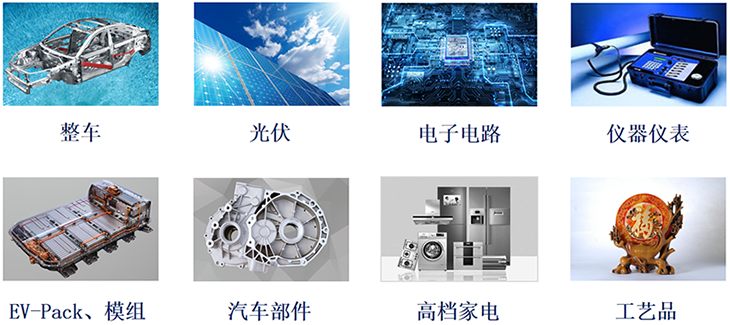 销售、售后服务网络覆盖中国及全球大部分地区
  Sales and after-sales service network covers China and most of the world
  我们的销售售后网络覆盖全国、走向世界,现在的盛普的产品遍布42+海外地区;光伏行业相关产品在国内市场超过95%,国外市场超过80%。
  Our sales and aftersales network covers the whole country and goes to the world. At present, the products of Shengpu are all over 40 + overseas countries and regions. The relevant products of photovoltaic industry occupy more than 95% of the domestic
  market and more than 80% of the foreign market.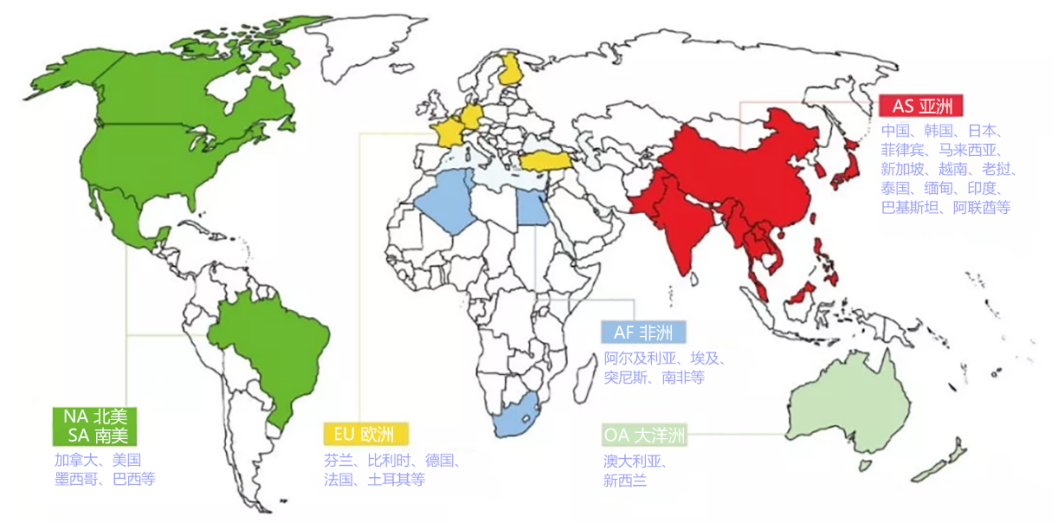 行业客户
  光伏行业客户 / Customers of photovoltaic industry

  行业客户
  动电行业客户 / Power battery industry customers

  盛普人的目标 / Shengpu people's goal
  从点滴做起,诚信服务,不断进取!为中国制造的流体自动化事业的发展而奋斗不息!
  starting from the drop by drop, honest service, continuous progress, commitment to the peak! Strive for the development of fluid automation industry made in China!
  盛普每一位员工都坚持" 以诚为本,以信为先,勇于创新,追求出色"。创新是每个企业生存发展的灵魂,是企业保持旺盛生命力的基础,是取得竞争优势、立于不败之地的法宝。虚心学习,大胆创新,用好的产品服务客户是盛普每一位员工的责任!
  Every employee of Shengpu adheres to the principle of "honesty first, credit first, innovation and excellence". Innovation is the soul of the survival and development of every enterprise, the basis of maintaining vigorous vitality of the enterprise, and the magic weapon to gain competitive advantage and stand in an invincible position. It is the responsibility of every employee of Shengpu to study modestly, innovate boldly and serve customers with good products!
  企业文化 / corporate culture
  点滴做起:
  盛普人从点滴做起,努力为客户解决多一点的问题,努力为客户提供多一点的良好的服务!
  Shengpu people start from a little bit, strive to solve more problems for customers, and strive to provide customers with more quality services!
  诚信为本:
  盛普誉立足于诚信!以诚信待人——这是做人之品质,立业之根本。我们每一位员工都坚持对人"以诚为本,以信为先"!
  Shengpuyu is based on integrity! Treat people with integrity - this is the quality of life and the foundation of business. Every one of our employees insists on "honesty first, faith first"!
  勇于创新:
  创新是盛普生存发展的灵魂,是企业保持旺盛生命力的基础,是取得竞争优势、立于不败之地的法宝。虚心学习,大胆创新,是我们每一们员工的责任。
  Innovation is the soul of Shengpu's survival and development, the basis for the enterprise to maintain strong vitality, and the magic weapon to gain competitive advantage and stand in an invincible position. It is the responsibility of each of our staff to study modestly and innovate boldly.
  追求出色:
  每时每刻我们都要做得更好!追求的路漫长而精彩!只要盛普人与您一起携手并肩共同努力,精益求精,永不停息,我们的明天将会更加精彩和辉煌!
  Every moment we have to do better! The road to pursue is long and wonderful! As long as Shengpu people and you work together hand in hand, keep improving and never stop, our tomorrow will be more brilliant and brilliant!re brilliant and brilliant!
  联系方式:
  销售总部:上海市闵行区文井路189号
  No. 189 Road wenjing Minhang Shanghai,China
  TEL:021-54750010 021-54753523
  FAX021-54753522
  生产总部:上海市松江区联营路615号39幢-34幢
  Production Headquarters: No. 685, Lianying Road, Songjiang District, Shanghai
  重庆市渝北区食品城大道18号创意公园 A3-7-2
  Creative Park A3-7-2, No. 18, Food City Avenue, Yubei District, Chongqing
  TEL:023-88752573FAX:023-88799596